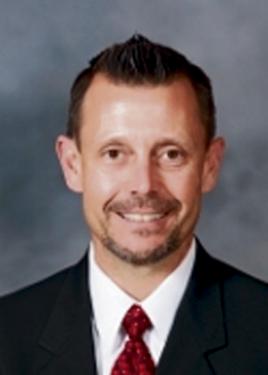 A former Unified School District 362 superintendent has entered a not guilty plea on two counts for failure as teachers/administration to report child abuse/neglect.
Chris Kleidosty, who resigned from the Prairie View district last May 23 to accept a similar post at Tonganoxie USD 464, appeared in Linn County District Court with his defense counsel, Alan Fogleman, Kansas City, for his first appearance last Wednesday, March 22.
To see the full article, check out this week's edition of the Linn County News or check out the online version here.
NEWS

Turkey season opens Wednesday, April 12, and that also means that the World Turkey Hunting Championship is coming to La Cygne and bringing the World Turkey Hunting Circus, dinner and live auction with proceeds going to benefit Wounded Warrior United. According to their website... [More]

Following an executive session Monday with new County Attorney James Brun, the County Commissioners commented, when back in open session, that they will send a letter to department heads requiring an inventory of all equipment, technology, vehicles, etc., with numbers of those... [More]

After a request from Public Works Field Supervisor Jackie Messer for a new pickup several weeks ago, bids were announced at Monday's Linn County Commission meeting, with the winning bidder being the state contractor, Shawnee Mission Ford. After stating last month when the... [More]
More News
SPORTS

SUBMITTED PHOTO Jeremy Conway from Lawrence sets a La Cygne Lake record for the largemouth bass he caught on March 18. The bass weighed a new lake record of 10 lbs. 15 ozs. Bass fishing, especially big bass, is currently good at the lake as a 9 lbs. bass was caught that week... [More]

All three county high school boys' basketball teams had good seasons this past year. Prairie View and Pleasanton fell short in sub-state but had solid seasons, while Jayhawk-Linn was this year's sub-state runner-up. While the teams had a good season, there were some... [More]
More Sports
COMMUNITY

As storm and severe weather season arrives, the congregational family at Calvary Baptist Church (CBC) in La Cygne wants to spread the news that their building located at Broadway and Locust streets is available for use by area residents needing to take shelter from approaching... [More]

Seventeen years ago Rangsit Makarukpinyo, known as Oat to his friends and classmates here, came to Jayhawk-Linn High School (JLHS) as a foreign exchange student from Thailand. He attended JLHS for the 2000-2001 school year, staying the first semester with his first host family,... [More]

Over the last 30 years Mike Hilton, of La Cygne, has developed several formulas designed to improve fertilizers and humates, which are now recognized as the single most productive input in sustainable agriculture. For years Hilton had his formulas specially made at a plant in... [More]
More Community